Valoria Restaurant in Brno offers fine dining experience in a modern form of Czech and
French cuisine. Come taste it.

Tranquil setting with pleasant lighting, subdued music and friendly staff make our restaurant the perfect backdrop for your gastronomic experiences.
There are 13 tables with a total of 52 seats in the main restaurant area. Thanks to the segmented interior space, you can choose from several locations that provide greater privacy. There is also a barroom in the restaurant.
It requires only four basic perceptions that each person possesses to create an endless number of refined combinations.
Just as a violin virtuoso skillfully mixes dozens of subtle tones, the chefs of the Valoria Restaurant create unique dishes that combine tradition with state-of-the-art techniques and Czech cuisine with French cuisine. Let us convince you that taste is an experience.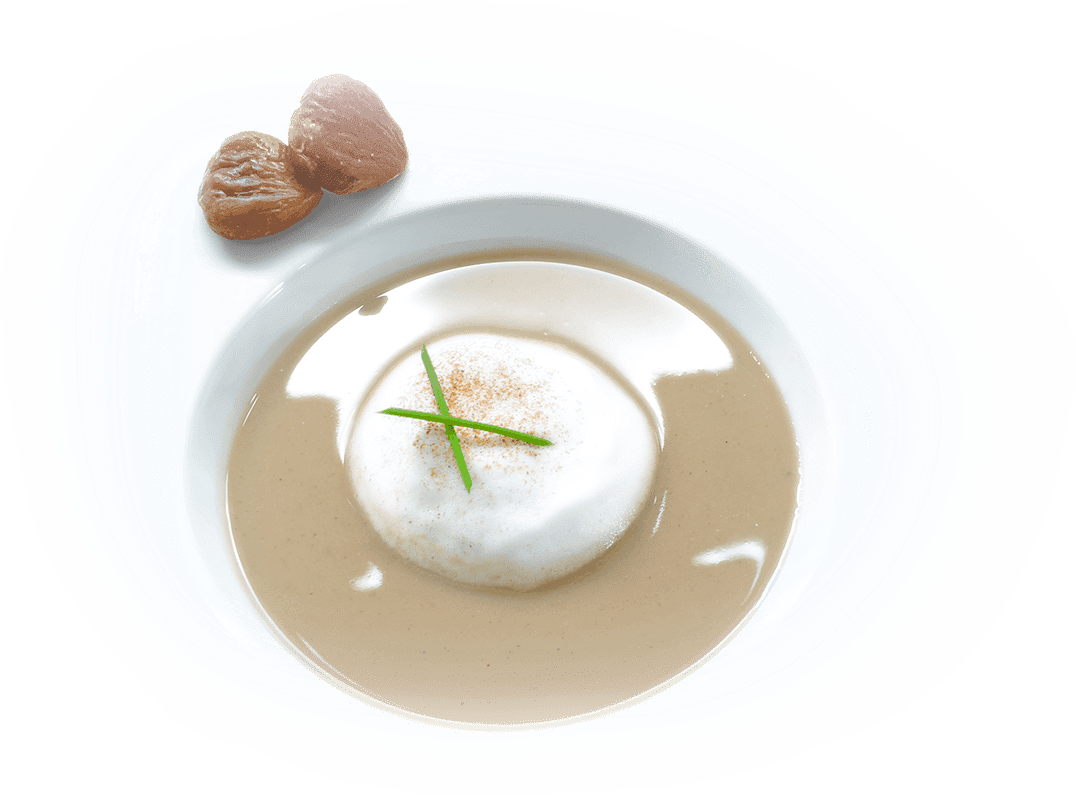 Special Menu
from 6. 11. 2019
Goose greaves cast in lard with pickles
139 CZK
Confit of goose liver in lard from Martin's geese
139 CZK
Goose consommé with vegetables and red wine (9,12)
95 CZK
St. Martin roast goose, cabbage variation,
potato pancake, Carlsbad dumplings (1,3,9)
399 CZK
Pumpkin cake, cinnamon mascarpone,
chocolate-almond biscuit (1,3,7,8)
115 CZK
You can book a table via the web form on this page. Should you have a specific wish or are in need of advice or explanation, please contact the restaurant manager at brno@valoria.cz or by phone at +420 543 250 462.